Welcome to Our Practice
In an effort to support national and state efforts to fight the Covid -19 virus pandemic our office has taken the following steps to help assure your health and well being.
We are following directives from the CDC as way to limit exposure.
We no longer require face masks to be worn in the reception area, as the CDC has begun to see a decline in cases. Patients, who concerned for their health or perhaps a family member who is in ill health, please do wear your mask in the reception area. If you arrive without a facemask please ask Lynae or Jenna for one and they will provide it.
If you still are not comfortable with that you can let us know before your appointmant and you can call from your cell phone once you arrive. We will let you know when we are ready to take you back directly to your treatment room.
We do ask that if you are feeling ill that you call to reschedule your appointment
Be Safe,
Lisa Kurtz DDS
Tina Kurtz DDS
Dentist
Waukee, IA - Waukee Family Dentistry
85 N Warrior Ln
Waukee Iowa
515-987-1305
[email protected]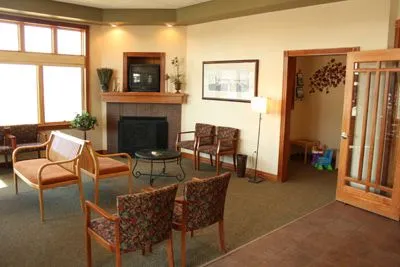 Drs. Lisa and Tina Kurtz enjoy helping improve your smile and maintaining your dental health. Our experienced and friendly staff takes great pride in keeping your smile beautiful. Our promise to you is that the veneers, fillings, crowns, and bridges we create will look as good as or better than the teeth nature gave you. Making sure we keep that promise, the products we recommend and use are the highest quality and incredibly durable. You can trust your smile with us.
---
Doctors Lisa and Tina Kurtz: Graduates of The Dawson Academy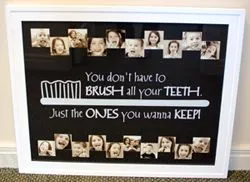 Unlike most dentists, both Doctors Tina and Lisa practice the Concept of Complete Dentistry , which emphasizes a comprehensive, individualized approach to a patient's dental care, beginning with prevention and early intervention. Contrary to what you might think, this doesn't mean drill and fill every tooth.
Rather, the Complete Dentistry that they practice requires an understanding of every structural part of your chewing system, including your jaw joints, facial and temporal muscles, and teeth. In the long run, this could save you from years of pain, suffering and extensive costs for multiple and repeated dental work.
Analyzing the 10 structural and functional factors in the chewing system is the basis for every new patient examination so that they can properly diagnosis and treat not only obvious problems, but also those that haven't even shown signs yet!
Did you know that most dental problems are not painful at first, but can be identified by a trained dentist before any symptoms or damage occur?
As graduates of The Dawson Academy, Doctors Lisa and Tina Kurtz are one of only 10% of dentists in the country who practice the Concept of Complete Dentistry. They can identify the signs of problems before any symptoms or damage occurs, which means you can receive treatments in a more conservative and less costly manner.
About The Dawson Academy
Just like most professions, there's a range of skill levels among dentists based on type of advanced education, training, and philosophy of patient care. The Dawson Academy is an advanced dental education facility where dentists teach dentists to be better dentists.
Founded by Dr. Peter Dawson, The Dawson Academy teaches the Concept of Complete Dentistry. Although more time consuming for dental practices, Complete Dentistry results in more consistent, predictable and healthy outcomes for your oral health.
Dr. Dawson is one of the most respected and honored dentists in the history of dentistry. With a passion for teaching dentists to do it "right", he developed the Concept of Complete Dentistry to provide patients with healthy, beautiful smiles that would function properly and serve them comfortably for the rest of their lives. With two best-selling books on the Concept of Complete Dentistry, Dr. Dawson has influenced tens of thousands of dentists to pursue a better outcome for their patients.